MD&M WEST SWISS Pavilion February 7.-9. 2023
Micro Crystal will attend to MD&M West in Anaheim (California) taking place February 7-9, 2023 together with our sister company Renata Batteries.
Come see us at Booth #2962 in the Swiss Pavilion.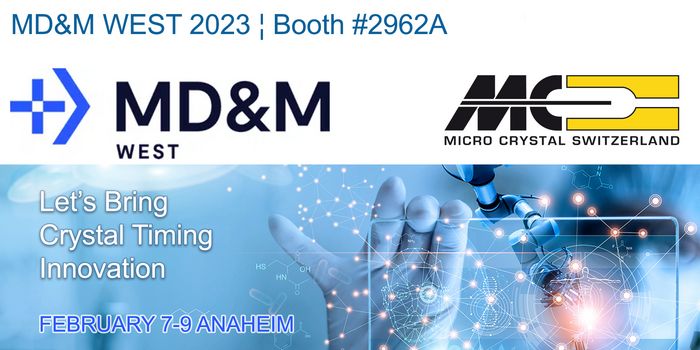 MD&M West brings together medtech engineers, business leaders, disruptive companies, and innovative thinkers to create powerful solutions and life-changing medical devices.
This is a great opportunity for us to present our Implantable Grade and Healthcare Crystal Timing Solutions.
Our team will be present so take the chance to talk directly to the experts.
Learn more about the MD&M West