Linux kernel support for RTCs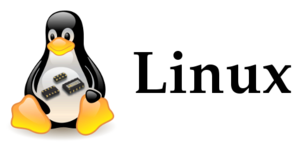 Linux drivers are available for most popular Real Time Clock modules.
RV-4162-C7
RV-1805-C3 *
RV-8803-C7
RV-3028-C7
RV-3032-C7
RV-8263-C7/C8
RV-3029-C2
RV-3049-C2
RV-3029-C3 *
RV-3049-C3 *
RV-3129-C3
RV-3149-C3
* not for new design
© 2016 Micro Crystal AG. All rights reserved.
If you use one of the Linux driver for Micro Crystal Real Time Clocks you are representing and warranting that you are consenting to be bound by the following:
These driver software are distributed as is, WITHOUT ANY WARRANTY of any kind, either express or implied, including but not limited to the implied warranty of MERCHANTABILITY or FITNESS FOR A PARTICULAR, PURPOSE, as further specified in the GNU Public License. In no event will Micro Crystal AG be liable for damages, including any general, special, incidental or consequential damages arising out of the use or inability to use these drivers software.
These driver software may be used and distributed according to the terms of the GNU Public License, version 3 as published by the Free Software Foundation.
"We send you the Link to download in an E-Mail".