Low Power Oscillator based on Tuning Fork Technology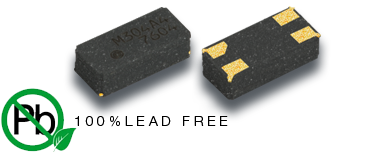 These ultra low power oscillators combine 32.768 kHz or 100 kHz quartz crystal with a CMOS oscillator circuitry in a miniature SMD ceramic package.

High accuracy Temperature Compensated Oscillator (TCXO) also available.
Low power consumption
Extended temperature range: -40 to +125°C
All products are qualified according to AEC-Q200 or implantable medical.